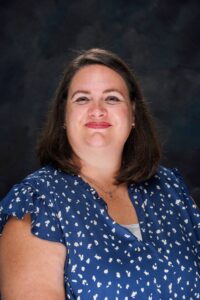 The RIVERHILL STEAM ACADEMY received FULL ACCREDITATION from COGNIA in May, 2021.
Our students embrace a comprehensive curriculum with a STEAM focus. We maintain the integrity of the core areas of science, robotics and engineering and technology. However, students are taught all these skills through a thematic mesh of skills and content which prepares them for a more "real world" STEAM experience. Our goal is to bridge the transition from classroom content directly to STEAM careers. Understand the Connections. . .Embrace the Future!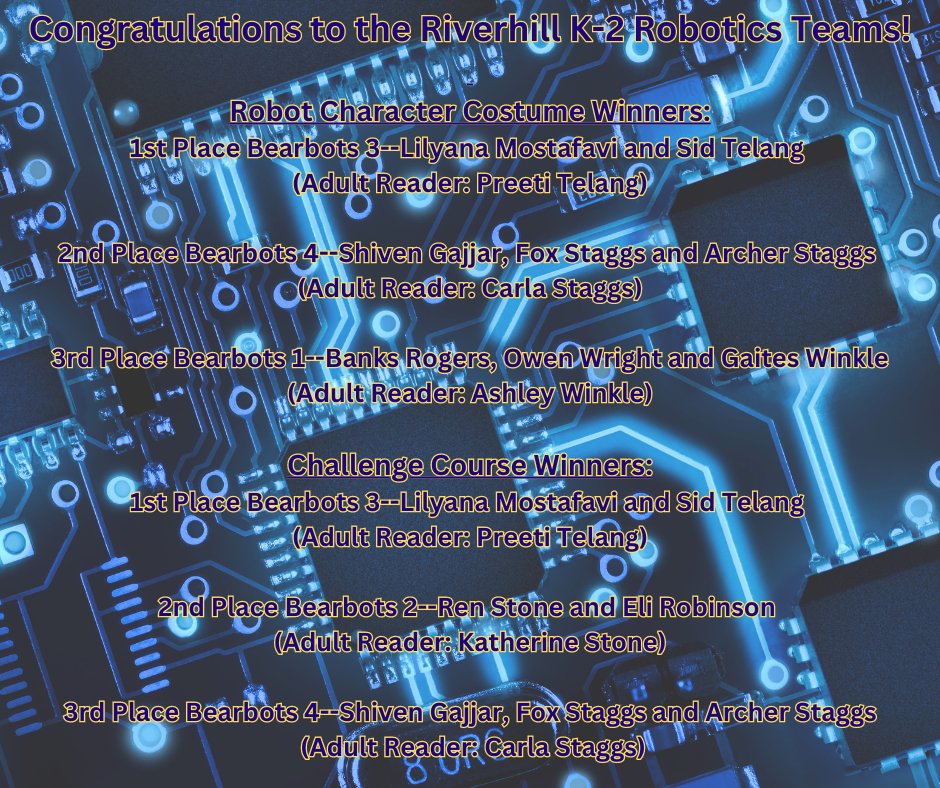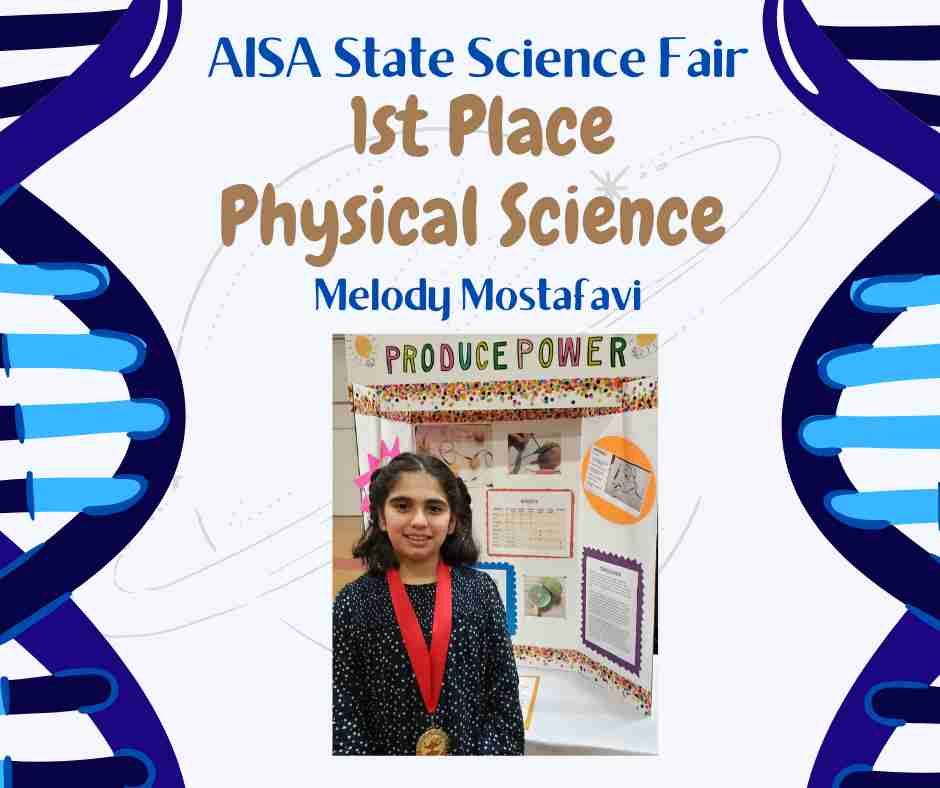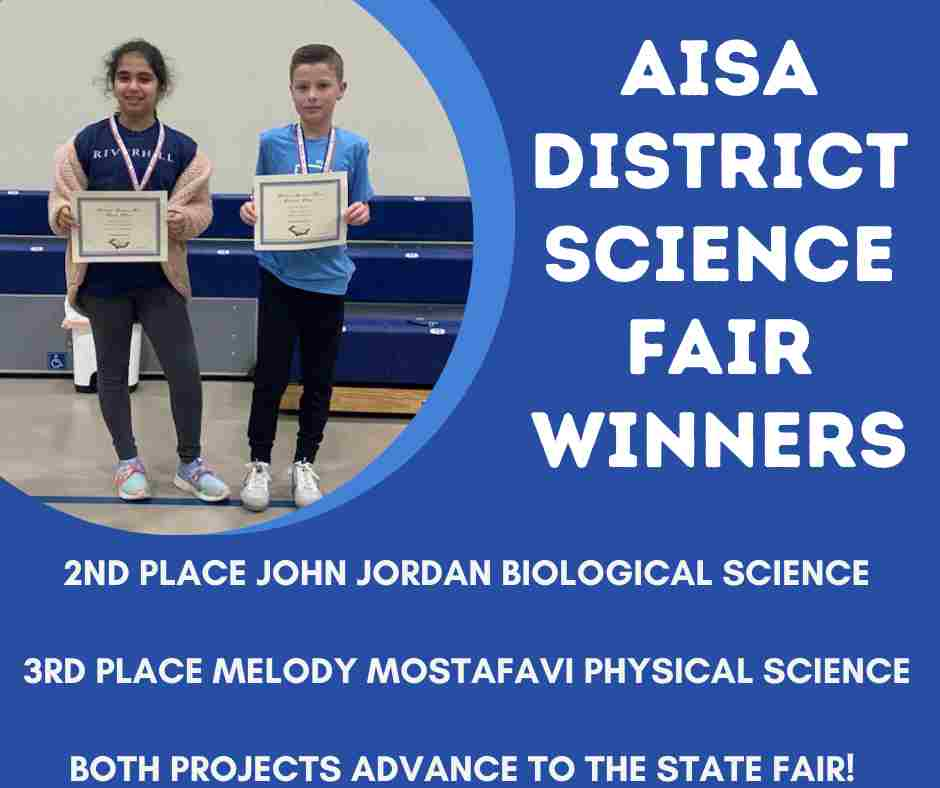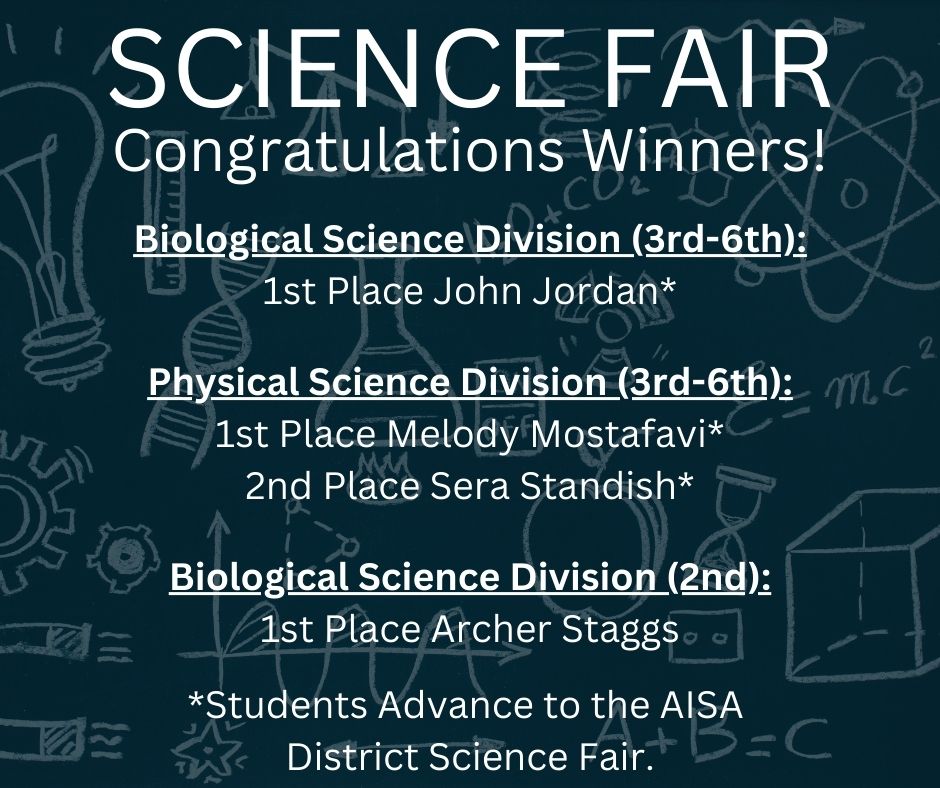 Science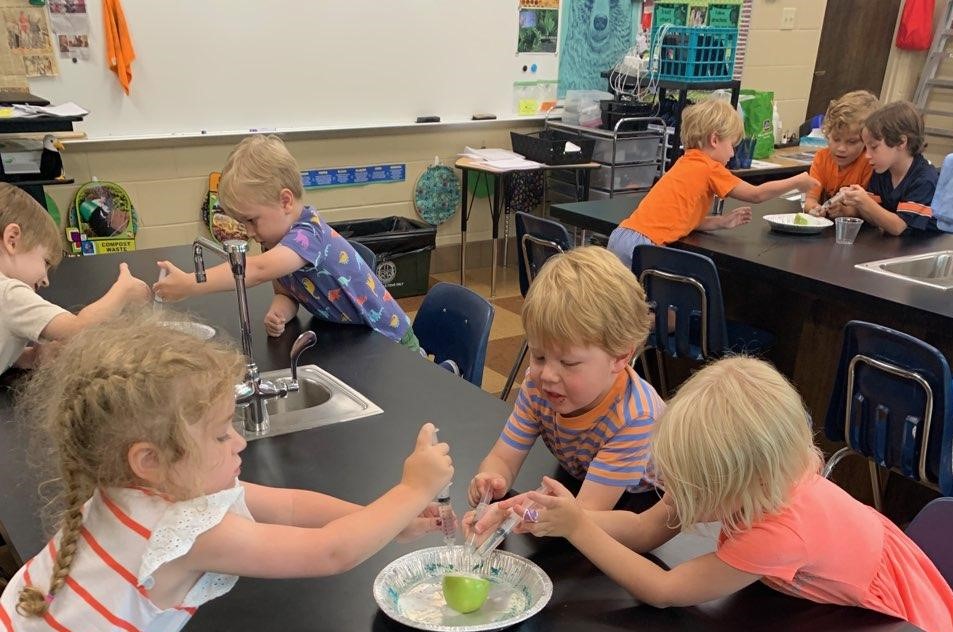 The study of science is vital. Students must observe, question, and analyze their surroundings continually. Riverhill students are provided with the skills to make discoveries on their own. Students are continuously challenged to work as a team and to use science inquiry skills to complete assignments. Direct instruction provides background information, but the students are the "citizen scientists" that complete the project and develop a conclusion. Our students enjoy gardening projects and studying wildlife and other outdoor explorations as well as hands-on experiments in the Science Lab. We provide numerous opportunities for the parents and community to be involved in our Science program and to assist in students learning. Annually, we host a Science Family Fun Night and a Science Olympics which are school-wide events enjoyed by our students, parents and community. To expand student's development of their science skills, we host a local Science Fair with the opportunity for students that place to advance to the Alabama Independent School Association District Science Fair (AISA) and the State Science Fair. We focus on the Alabama Science Course of Study but widely expand on these basic standards.
Robotics & Engineering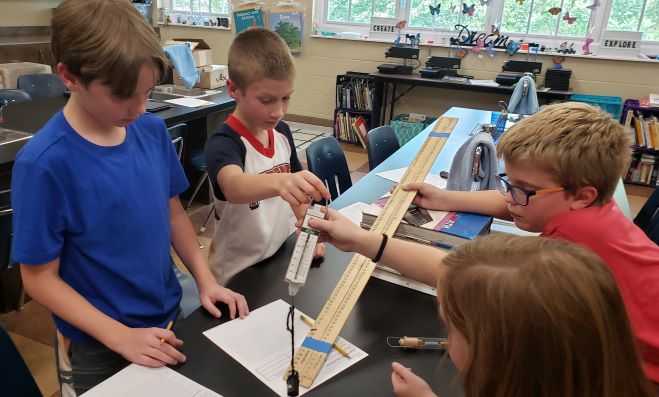 Robotics/Engineering is a critical thinking component of Riverhill's Enrichment curriculum. The concepts are taught in PreK3 through Sixth Grade. Working together as a team is a wonderful learning experience for the students; in fact, teamwork is an important social skill that lends itself perfectly to the Robotics projects. Communication and presentation skills are also taught and practiced as we share our accomplishments after each class period. Our thought process aligns to the Engineering Process:  Ask, Imagine, Plan, Create, Improve, and Present. Students use a variety of kits from the Lego Education series along with VEX products. We focus on constructing, programming, and testing the Robotics. Our Robotics equipment requires understanding logic and being able to program the robots using either Propeller, Blockly or Graphically RobotC. Currently, we are teaching with Ozobots, S2 Robots, DASH, and VEX IQ Robots. Our students also have the option to participate in Lego Club (PreK3 through 6th Grade)  and Robotics Club (Kindergarten through 6th Grade).  The Robotics Club participants are involved in a variety of local and regional competitions utilizing our DASH and VEX IQ robots. Riverhill also hosts a Lego Free Build Competition each school year.
Technology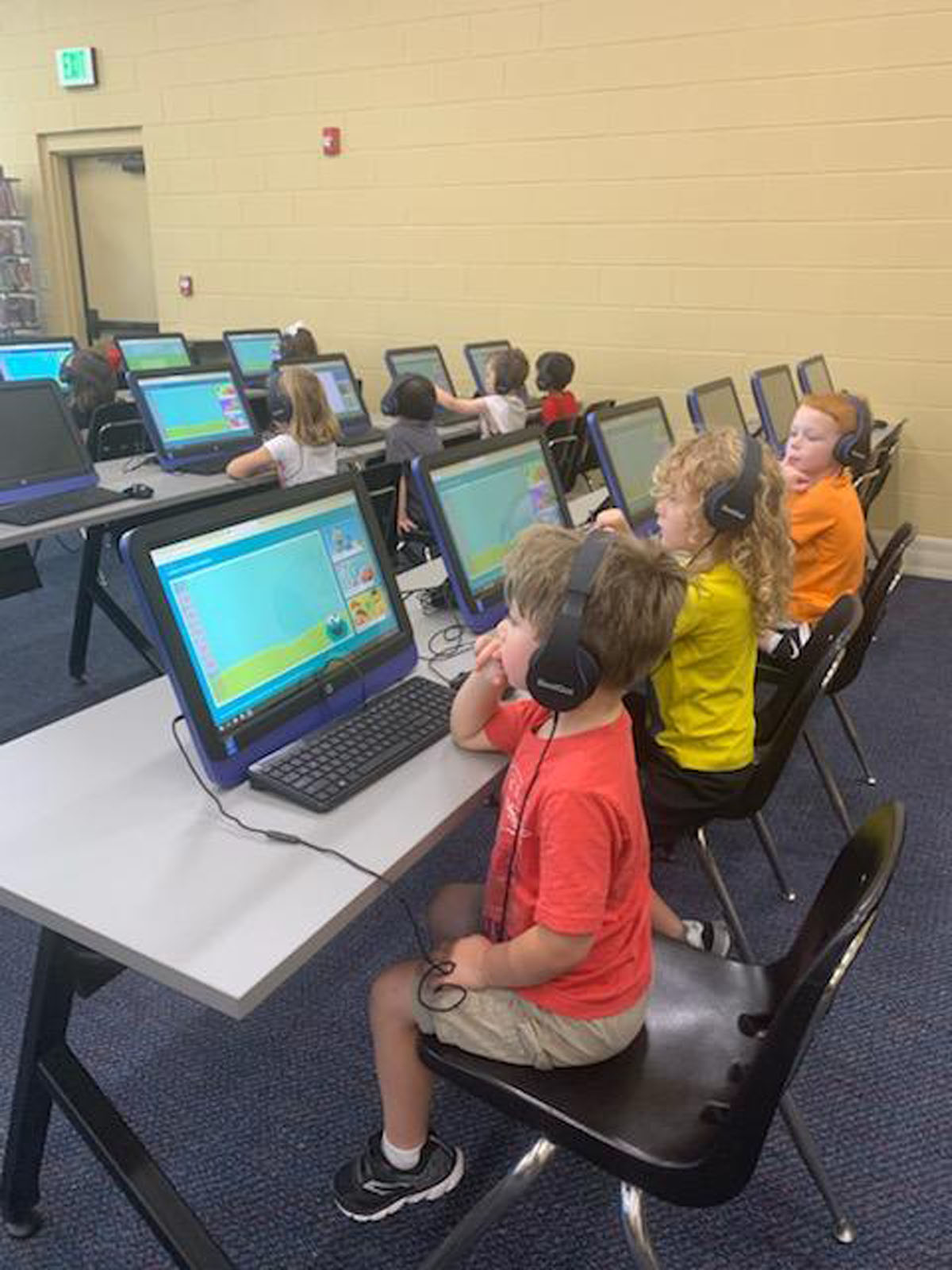 Riverhill recognizes technology as an important part of our rapidly changing world. Each week students have technology integrated into their classes. Students learn concepts from the Alabama Technology Course of Study.  In addition, they review important grade level skills through learning games. In Computer, the students are exposed to a wide variety of skills from keyboarding all the way to coding. The students also use multiple technological devices (Chromebooks, Samsung Tablets, iPads®, iPad Minis®, Dell All-in-One® desktop computers, Dell laptops and MacBooks®) to improve their ability to apply their skills in numerous ways. Many PreK-4 through 6th Grade students have access to iPads® in their classroom. Kindergarten through Sixth Grade students have individually assigned Chromebooks. Through our STEAM Academy, students use Google Classroom and other Google Apps for Education. Our older students also have access to Dell® laptops and MacBooks®. Most classrooms are equipped with a multimedia projector, and a document camera. The use of technology is also integrated into individual teacher's classroom curriculum. Students have the opportunity to participate in the ACTE Regional and State Technology Fairs. Students, parents, and staff have internet access at every computer in the school through wired and/or wireless technology. The campus network is protected by a state-of-the-art firewall with advanced filtering capabilities. Teachers have access to G Suite accounts for teaching, email communication, and resource creation and storage all powered by Google for Education. In addition, the Riverhill community uses RenWeb to communicate school information and student grade reports in a private secure manner.