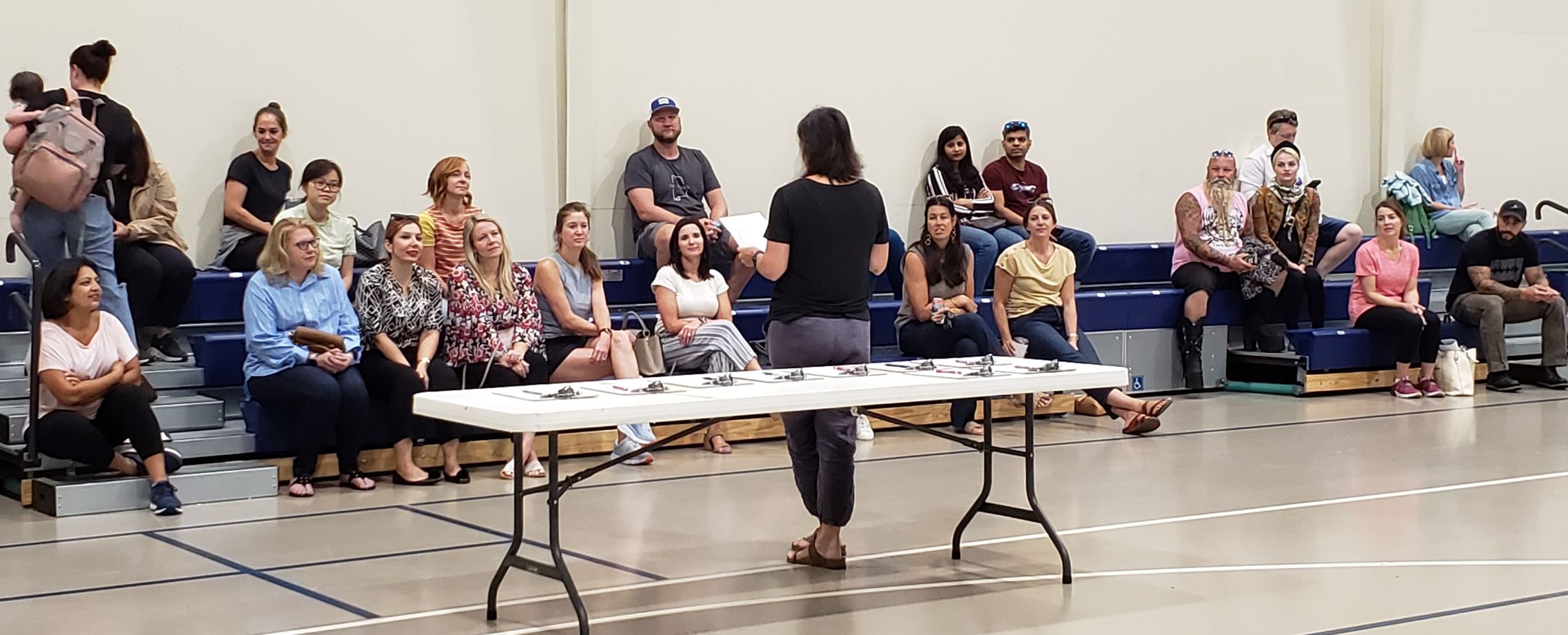 Every Riverhill Parent is a Member of RAPS!
Watch your email and social media to stay informed about opportunities to attend meetings and volunteer for upcoming projects.
RAPS Officers 2022-2023
Co-Chairs
April Adams
Rebecca Hovater
Preeti Telang
Treasurer
Brandeis Short
Upcoming Events:
December CHRISTMAS STORE – Brynn has led this in the past and will be helping out again this year. This is an event for the children during school hours. The children and parents will be given a list ahead of time indicating the type of items for sale and the prices. Parents/kids will know how much money to bring after they make their shopping list. Parent volunteers will be on hand to help with shopping and gift wrapping!
January BINGO NIGHT – Exactly what it sounds like. A fun evening for families to come hang out, play bingo, win some fun prizes.
Thursday, March 23  DADDY DAUGHTER DANCE – The highlight of every girl's school year! Brandeis Short and Julie Newton are the chairpersons for this event and usually need a couple of volunteers to help set up this special evening.
Thursday, April 27  FAMILY ART NIGHT – Rebecca Hovater will be helping Mrs. Hudson, our art teacher, as she transforms the school into an art gallery full of our childrens' masterpieces! We will have food trucks on site as well! Last year this was a really fun night.
May 1-5 STAFF APPRECIATION WEEK – Katherine Stone is heading this up. She and her team of volunteers work to provide the various meals/treats that will be planned for our amazing staff during this week. Katherine is also in charge of other staff appreciation things that occur throughout the year. This includes a monthly treat cart that was a huge hit last year. The teachers were so appreciative of a little pick me up being passed around door to door!
Fundraisers:
MCGEE FARM FLOWERS – (March/April) Spring flower sale, similar to greenery. Order forms go out, we ask that you sell flowers, school gets a portion of sales.
CHILI COOK OFF  (late Feb/early March) – Margaret Cochran is chairing this new event.  She used to head up the Exceptional Foundation's Chili Cookoff in Birmingham and has volunteered to use her knowledge and experience to help Riverhill create our own amazing community wide Chili Cookoff.  This is going to be a big event and we need as much help as possible to make sure it is amazing!
Questions:
Contact Rebecca Hovater  (rhovater@senatorscoach.com) or Preeti Telang (preeti.telang@gmail.com)
Successful Events:
Sept 12-16 GRANDPARENTS' WEEK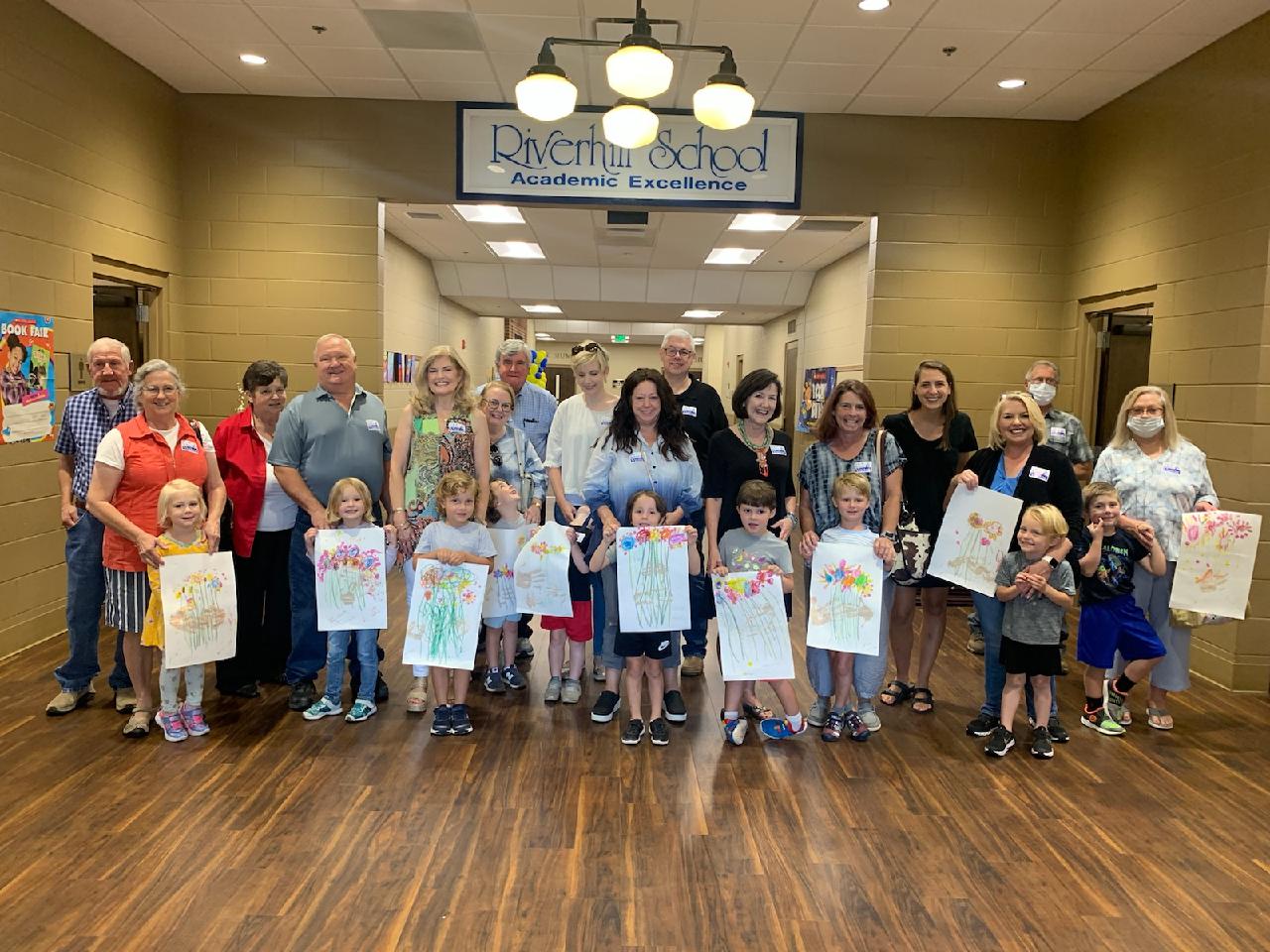 Friday, Sept 30 MOTHER SON EVENT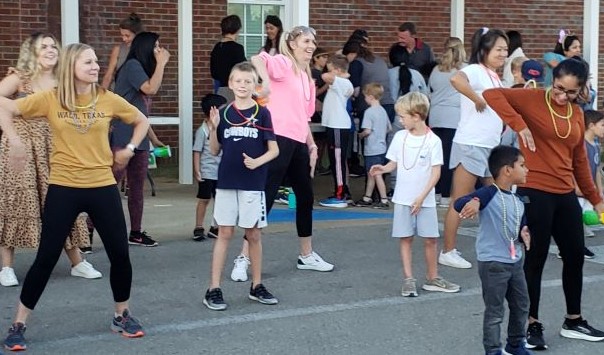 Friday, October 28 FALL FESTIVAL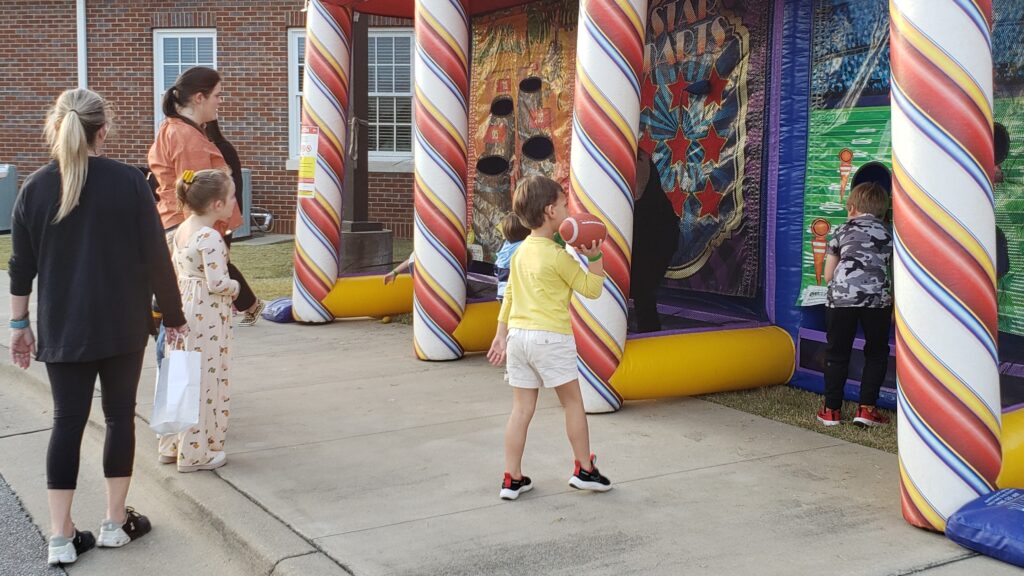 Tuesday, November 15 THANKSGIVING PICNIC