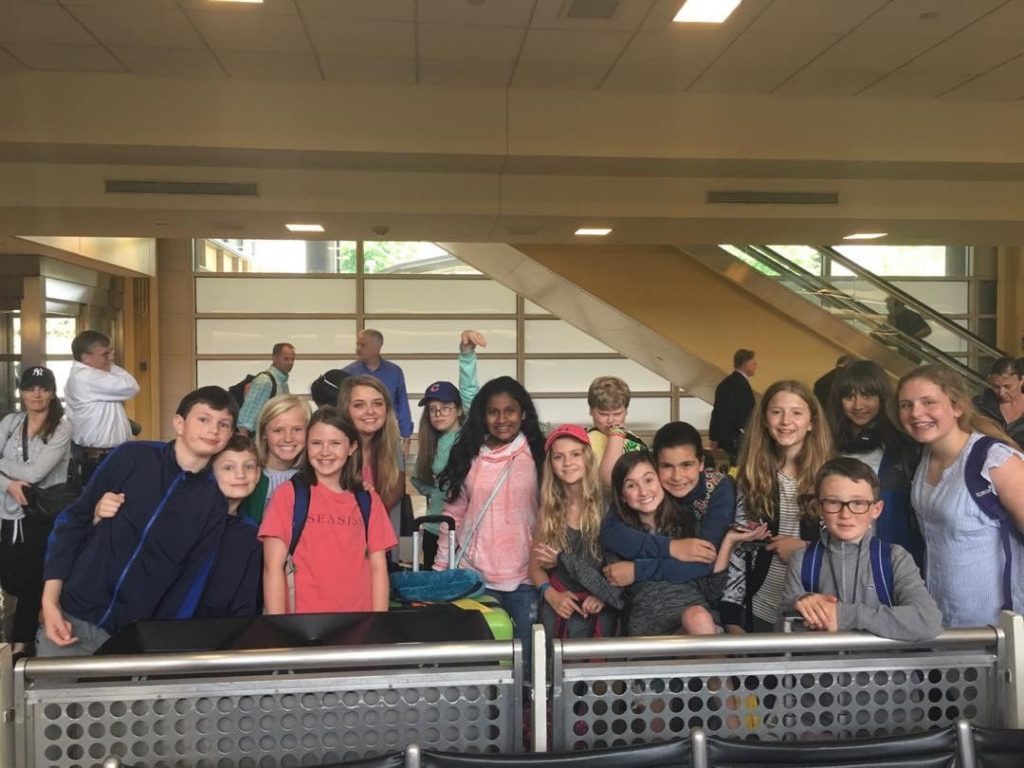 Riverhill provides a wide array of opportunities for experiences from which to learn. Students on all grade levels are paired with buddies who share their love for learning. Buddies can be seen reading in the learning center or doing science experiments together in the lab. Students also step outside the doors of the school to learn. They can be seen measuring the altitude of the sun, mummifying chickens, following a treasure map, or chasing the Gingerbread Man. Traveling beyond campus also provides more opportunities for learning. Whether attending a local play, attending a community disaster preparedness day, or traveling to the nation's capital, all grades learn from their experiences. Just a small overview of some of the classroom enrichments and trips include:
Constitution Village
Thanksgiving Feast
Montgomery trip (4th grade)
Ritz theatre
Ivy Green
Pope's Tavern
SciQuest Museum
Dauphin Island Sea Lab (6th grade)
Camp Coosa trip (5th grade)
Scholars Bowl
Science Olympiad
Builders Club
Student Government Association
Technology Fair
Science Fair
Visit to Lauderdale County Court House
Toyland trip
Visit to Amish Community
Shoals Theatre
Exotic Animal Show
Energized Group
Jump Rope for Heart
The Yo-Yo Guy
TVA Water Safety Show
UNA Observatory
Fossil Hunting
Community Service
Riverhill encourages students in all grades to serve others in the community. Students have created gifts for soldiers; collected canned goods, stuffed bears, gloves, and mittens; visited nursing homes; gathered and distributed books to promote literacy; supported the local animal shelter; and adopted families at Christmas.