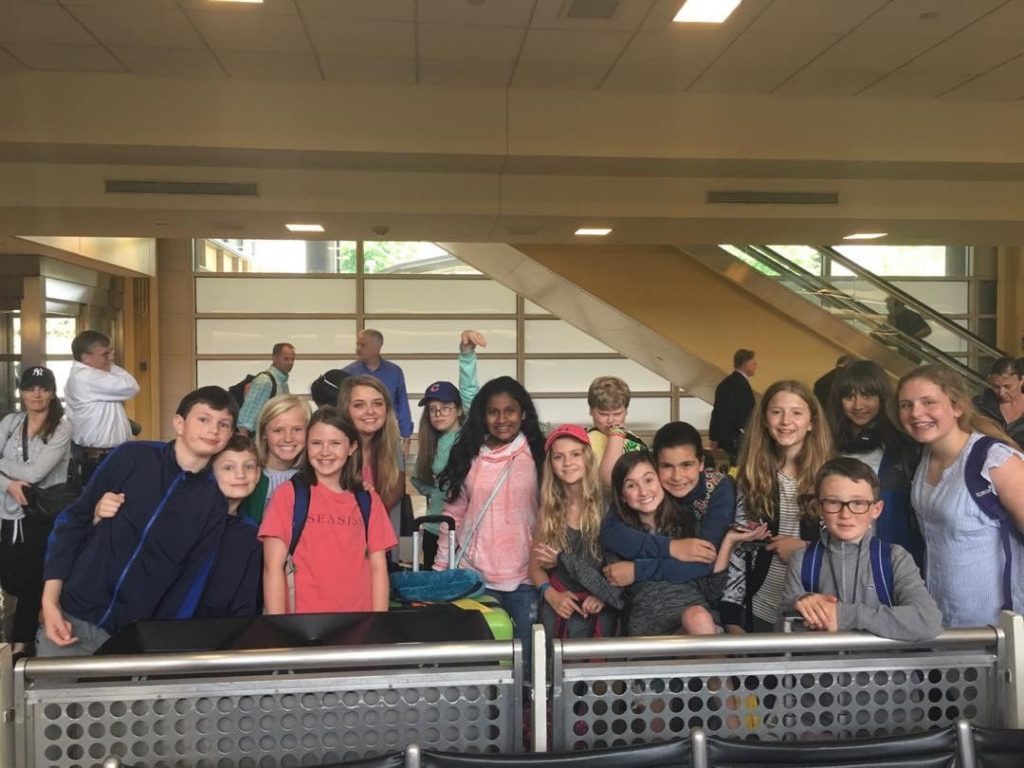 Riverhill School provides a wide array of learning experiences for students. Riverhill's Buddy System is popular with both younger and older students. Students from the upper grades are paired for the year with students from the lower grades as Buddies ("Big Buddy" and "Little Buddy"). These Buddies sometimes read together, paint together, build together, experiment together, and take local field trips together. Students also step outside the doors of the school to learn. Students can be found sketching a blue whale in the parking lot, following a treasure map, or chasing the Gingerbread Man. Traveling beyond the campus boundaries also provides varied opportunities for learning. Whether attending a local play, picking pumpkins from the pumpkin farm, bringing smiles to the faces of assisted living residents, or traveling to the nation's capital, all ages learn from their "off-campus" experiences. Listed below is a small sampling of a few of the classroom enrichment activities available at Riverhill.
Constitution Village

Thanksgiving Feast

Montgomery trip (4th grade)

Ritz theatre

Farm Visits

Ivy Green

W. C. Handy

Alabama Music Hall of Fame

Pope's Tavern

Scholars Bowl

Indian Mound

Student Government Association

Technology Fair

Science Fair

Science Family Fun Night

Lego Competition

Shoals Theatre

Exotic Animal Show

Jump Rope for Heart

TVA Water Safety Show

Washington, D. C.

UNA Observatory

Kindness Month

Citizenship Week

Student Appreciation Week

Children's Museum

Robotics Club

Advanced Art

Manners and Etiquette Elective
Community Service
Riverhill encourages students in all grades to serve others in the community. Students have created gifts for soldiers; collected canned goods, stuffed bears, gloves, and mittens; visited nursing homes; gathered and distributed books to promote literacy; supported the local animal shelter; and adopted families at Christmas.