Minima Maximis Cedant
Let those things which are least important yield to those which are of the greatest importance.
OUR MISSION
We are committed to providing a child-centered, active learning environment where academic knowledge is partnered with real-life opportunities in an effort to encourage students to build solid life foundations. Riverhill students receive an education of the
heart as well as an education of the mind.
---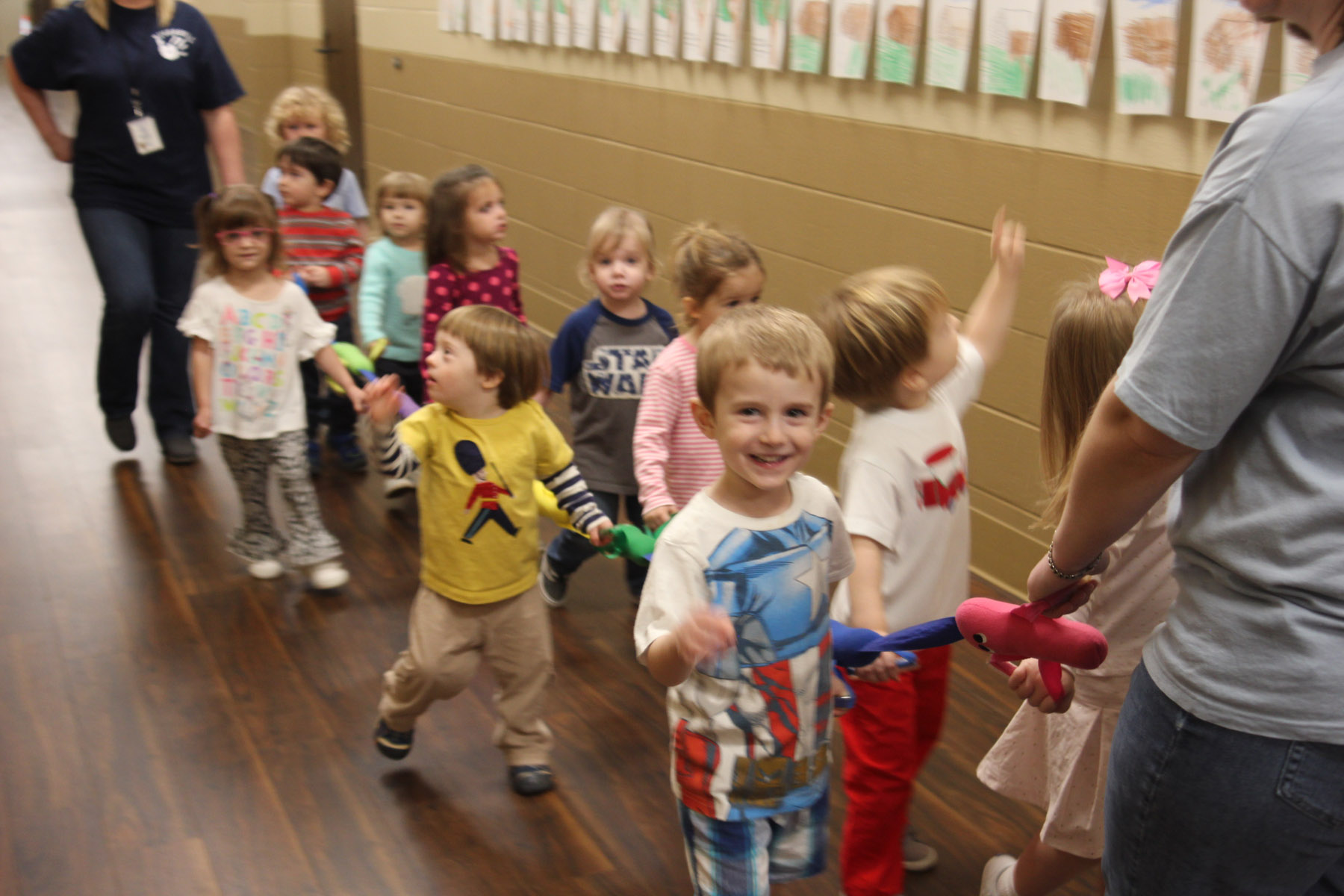 OUR HISTORY
Riverhill School was founded in 1980 by a group of parents whose objective was to provide their children with the best elementary education available. The school began with fewer than twenty children in kindergarten and first grade and has grown to its present enrollment of about 200 children in Pre K2 through Sixth Grade. Riverhill students are varied in their backgrounds. Numerous occupations and cultures are represented by the Riverhill Family, and these differences serve as one of the many enriching aspects of Riverhill.
Throughout the years, Riverhill has never wavered in its commitment to Academic Excellence and the encouragement of a lifelong love for learning. This commitment is evident in all areas of school life—from academics to community service to extracurricular activities. An "I-Can-Do-It" attitude and an "I-Can-Make-A-Difference" attitude are prevalent throughout the school community. Riverhill School is a uniquely wonderful place where students and families thrive in a loving, nurturing, safe environment.
OUR BELIEFS
Each member of the Riverhill community should embrace the following for our students:
Every student will be encouraged to develop a positive self-concept, acceptable manners and discipline, and appropriate social skills.
Every student will be encouraged to seek answers to questions and to learn new methods for acquiring information.
Every student will be encouraged to learn appropriate computer skills and to recognize the importance of technology in our lives.
The curriculum which translates Riverhill's philosophy into reality will be student-centered and the role of each student will be an active one.
The school will create an atmosphere that facilitates learning and fosters respect for one's self and for the rights of others.
Every student is important and is in a constant state of growth and development.
Riverhill School has been serving families in the Shoals since 1980.
Riverhill is a co-educational, independent, PreK-2 through Sixth Grade school.
Riverhill provides each student access to a computer and/or iPad.
Riverhill's entire campus is equipped with high-speed wireless internet.
Riverhill's staff provides a safe, secure, and nurturing environment for students.
Riverhill's staff works to create an atmosphere that facilitates learning and fosters respect for one's self and for the rights of others.
Riverhill School has many favorite traditions: Friday Flag Ceremony, Grandparents' Day, Daddy-Daughter Dance, Mother-Son Night, Science Fun Day, Movie Night, etc.
Riverhill School is accredited by AdvancED, which is the umbrella organization for Southern Association of Colleges and Schools (SACS), the Alabama Independent School Association (AISA), and numerous other accrediting agencies.
Riverhill graduates are traditionally accepted into private colleges, public universities, military academies, Ivy League colleges, and international universities.
Riverhill students are consistently high academic achievers in high school and are frequently recognized as Valedictorians and Salutatorians of the local high schools.
Riverhill School enjoys a family atmosphere where parental involvement is welcomed and encouraged.
Riverhill School fosters relationship building across grade levels through the Buddy Program which helps students foster relationships across grade levels.