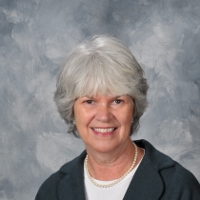 Before becoming Riverhill's Principal, I taught Kindergarten at this special school for fourteen years. As concerned as I was about "leaving" the classroom, I have been pleasantly surprised to find I simply have a larger classroom with 140 students instead of 24! Each day at Riverhill is filled with excitement about learning, excitement about friends and family, and excitement about helping others. Some days I have to admit I do miss being in the classroom; however, all I have to do is walk down one of our hallways, stick my head in any door, and enjoy the unique atmosphere of learning!
We are extremely proud to have been named a 2014-2015 AISA Blue Ribbon School for the third year in a row. AISA Blue Ribbon status can only be attained for one school year at a time and is awarded only to schools that exemplify excellence in teaching, student performance, school life, and school and community interaction. To receive this distinction, Riverhill had to meet and/or exceed a stringent list of prescribed criteria.
The Riverhill Family is eagerly anticipating the Second Annual Riverhill EXPO! This year's event will be Saturday, May 9, and promises to be every bit as enjoyable as last year; Genevieve Gorder, HGTV personality, will be our special guest. Decorating ideas, gardening tips, numerous vendors, and plenty of delicious food promise to make this a fun and entertaining day!
It is a distinct privilege to serve as Principal of this wonderful place called Riverhill School!
Mary Jane Fowler