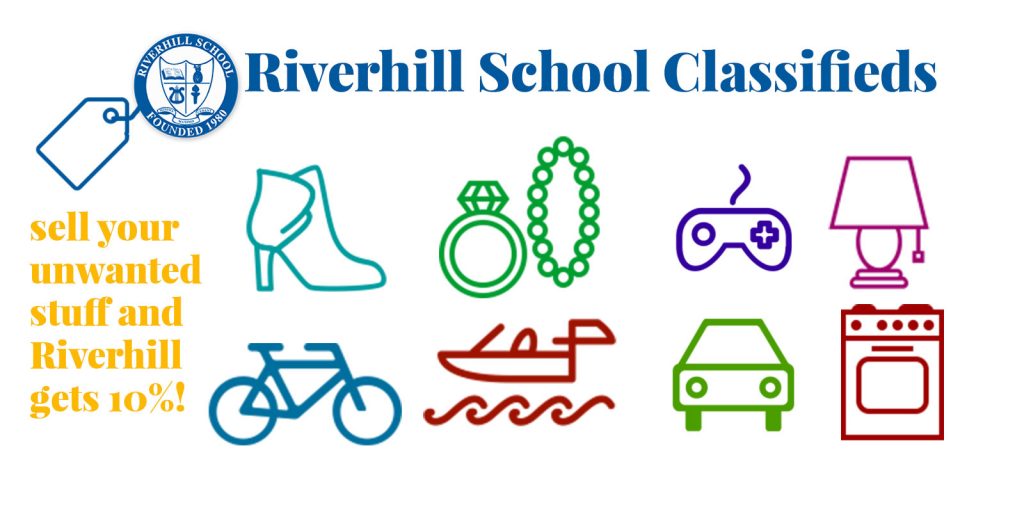 You sell it! And then designate 10% of the sale or greater to the school. Your donation is in exchange for utilizing this on-line service. This will be an ongoing campaign, & 100% of the proceeds go to the Riverhill Operating Budget. Sell your stuff & support Riverhill!
For More Information Contact
Sarah Christmas
localscout@gmail.com

See What's For Sale
Posted 2 months ago
Known as the Wedding of the Century. This Princess Diana doll captures the radiant beauty and spirited personality of the unforgettable Diana. She is "Brand New" and has never been removed from the display box. Everything is in Mint condition and includes the sealed insert COA paper work, wrist tag, doll stand and comes with the original white shipper box. Her breathtaking wedding gown is fashioned of ivory-colored taffeta. She has terrific detailing throughout and features creamy faux pearls, ruffled sleeves, gorgeous lace, bow accents, lovely sparkling earrings and a tiara. She has a long train and veil, a beautiful floral bouquet and white shoes. Her display window box is in excellent condition with little to no shelf wear, perfect for the collector!!
Collectibles / Florence / 46 views
Posted 2 months ago
To the DELIGHT of collectors around the world, TFM issued it's very first portrait baby doll of Princess Diana. Baby Diana is adorned in a baby version pale blue satin and chiffon dress. Replicating a gown worn by Princess Diana to the Cannes Film Festival in 1985, the premiere of Miss Saigon in 1988, for a formal portrait photograph and a State occasion with a tiara. For Baby Diana, the fabric was designed to recreate the elegant draping effects of the original gown. With gathering at the waistline, pleating, draping, & ruching detail. The gown fastens in back with 3 metal hooks. This ENCHANTING baby doll has jointed arms and legs so her limbs are easily movable to enable different poses. Printed on the doll's lower back is a unique doll number (#A7785) and the licensing, trademark, and copyright information for TFM. The doll has a sitting height of approximately 8.5 to 10 inches. In EXCELLENT condition with hang tag. Doll has a crystal jeweled tiara & rose for holding. Unfortunately, there is no COA or original box. Sturdy & secure box will be provided for shipment.
Collectibles / Florence / 50 views
Posted 2 months ago
Here is the Franklin Mint Princess Diana "Princess of Enchantment" porcelain doll. 17 inches in height. This is a limited edition and very hard to find. This is a replica of the dress Diana wore to a private dinner given by former King Constantine of Hellenes at Claridge's in 1986. The strapless dress features a star-spangled royal blue pattern with tiny silvery stars on both bodice and skirt. It is accessorized with a matching faux bracelet, and a silvery mesh clasp purse. Minty Mint condition including the COA.
Collectibles / Florence / 43 views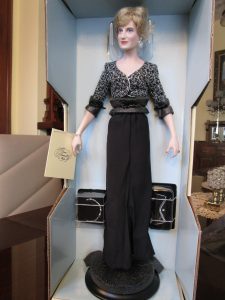 Posted 2 months ago
Diana is wearing a replica of a gown Princess Diana wore while in India in 1992. The gown is made of black silk charmeuse and the jacket is embroidered with metallic silver thread and crystals that were applied by hand. She is wearing a faux blue sapphire ring (engagement ring of Diana) and faux pearl earrings. Her other accessories include a tiara and black clutch. Both of which are adorned with crystals. She also has her (COA) certificate of authenticity and is in her original box. She has been stored in the same box in which she was shipped.
Collectibles / Florence / 43 views
Posted 9 months ago
Syncs with your smartphone or tablet. A cutting edge program that helps you sleep better, and delivers personalized feedback on your sleep habits. (This is a %100 donation).
Electronics / Florence / 199 views
Posted 10 months ago
2002 Honda Gold Wing GL 1800, Engine: 1832CC 6 ABS/Unleaded Gas. Two helmets (yellow/intercom/radio). Custom passenger foot pegs. 2 - covers (Half/Full). Custom windshield - 3 additional windshields. Original owner. Very Well Maintained! Mileage: 10793. $20,700.00 The bike is located in Muscle Shoals, AL. Make an offer. Call/Email us today!
Motorcycles / Florence / 212 views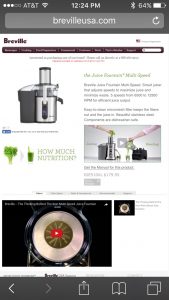 Posted 1 year ago
Great working juicer in gently used condition! See link for details about the product. https://www.brevilleusa.com/the-juice-fountain-multi-speed.html
Appliances / Florence / 318 views
Riverhill School is a 501(c)(3) non-profit organization
(All items subject to approval by the Riverhill School Board).