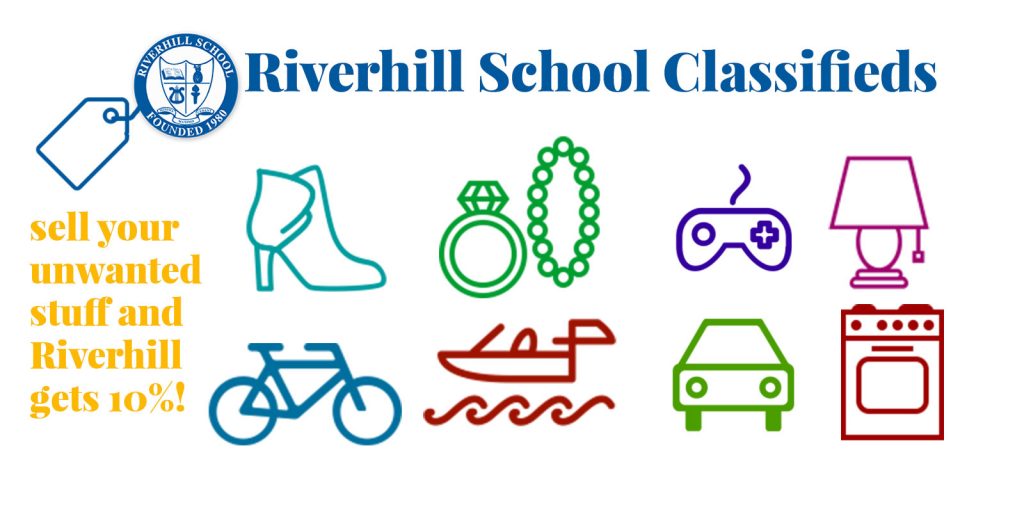 You sell it! And then designate 10% of the sale or greater to the school. Your donation is in exchange for utilizing this on-line service. This will be an ongoing campaign, & 100% of the proceeds go to the Riverhill Operating Budget. Sell your stuff & support Riverhill!
For More Information Contact
Sarah Christmas
localscout@gmail.com

See What's For Sale
[acadp_listings]
Riverhill School is a 501(c)(3) non-profit organization
(All items subject to approval by the Riverhill School Board).