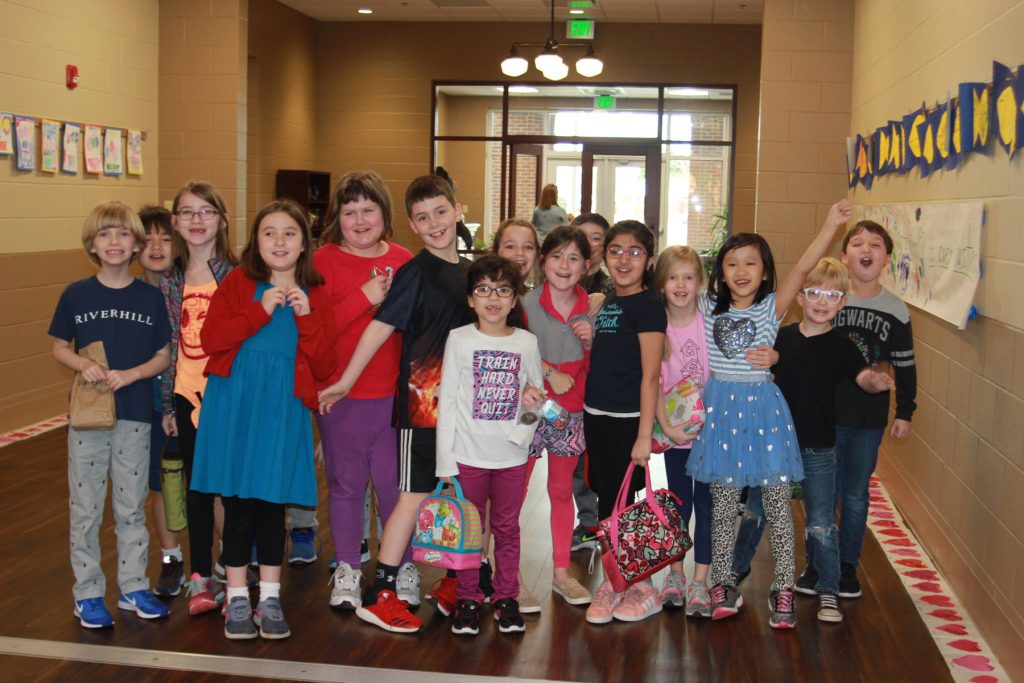 Riverhill seeks to bring together students who are ready for the challenges and opportunities of its programs. The school accepts qualified applicants without regard to race, national origin, or religion. We look for applicants who show good character, emotional maturity, intellectual ability, and curiosity. Students who are likely to enjoy the challenging Riverhill curriculum and find consistent success are those with an interest in and a commitment to learning. Applicants should demonstrate average or above average ability on developmental and/or achievement tests and have positive school recommendations. Applications are given priority by the date received. Priority consideration is also given to qualified applicants who are children of current school families. Qualified applicants who are children or siblings of graduates may be given preference for admission over other applicants who have shown equal potential to perform successfully at Riverhill.
Riverhill is committed to enrolling academically talented and motivated candidates for admission, regardless of race, religion, nationality, or financial resources. Our goal is to provide access for all students who clearly qualify for our program, who will contribute to the life of the community, and who will benefit from a Riverhill education. Financial aid in the form of partial grants from the school is available to parents of students in Grades 1-6 who qualify on the basis of information provided to the Financial Aid for School Tuition (FAST) powered by Independent School Management (ISM) of Wilmington, Delaware. Financial aid is awarded on the basis of established need and is subject to the availability of funds. Applying for financial aid does not affect a student's chances of admission. (No Financial Aid is available for students in Pre K2 through Kindergarten.)
Click here to access the financial aid application.
---
How to Apply
Applicants are welcome for all grade levels. Call (256) 764-8200 during regular business hours to request information and an application or Apply directly from our website. The completed application with the $100 application fee must be submitted before enrollment is considered. For older students, it is helpful to submit current report cards or testing data. Upon acceptance, in the case of a transfer, Riverhill will request the required transcripts from the former school. Applicants will be tested by the Principal during a scheduled visit to the school.
A school visit is encouraged for all applicants and their parents. Once an application has been filed, prospective students and/or their parents are invited to visit classes and meet the staff. These visits are offered by appointment and scheduled through the office by calling 256-764-8200 or scheduling a tour online.